---
Please walk through the installation process, which will help you decide which accessories to order. Order online or call us at 818-503-9443, Monday-Friday, 8:30-5:00 Pacific Time.
Installation Instructions...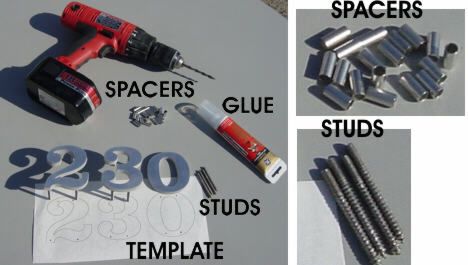 1) Place the Template on the wall where you want the numbers installed, level it, and tape it to the wall.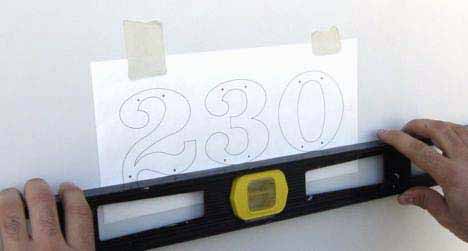 2) Drill holes for Studs at indicated points. Remove the Template.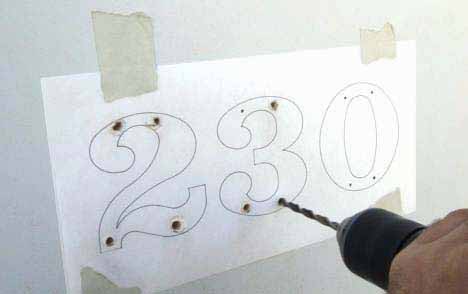 3) Fill holes with Glue, coat the Studs with Glue, place the optional Spacer on the Stud and push the number into the wall.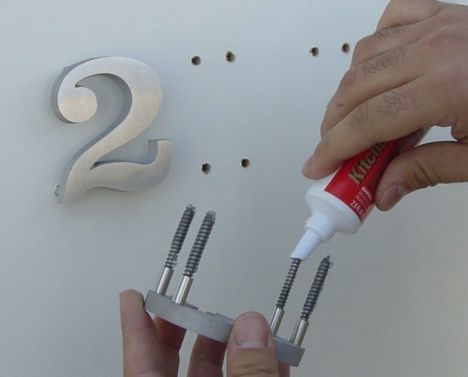 AND VOILA!!!